WHAT IS NON-SURGICAL HAIR REPLACEMENT ?
Non-Surgical Hair Replacement is one of the most popular bald head solutions in the world. These wigs are made by human hair in a special process which is carefully attached to the hair loss part by tape, glue, clip, micro ring. A special type of tissue is selected by matching the color with the scalp of our esteemed client. Then we have to weave like natural hair on the tissue keeping the color and density match with the client's natural hair. This wig looks exactly like natural hair.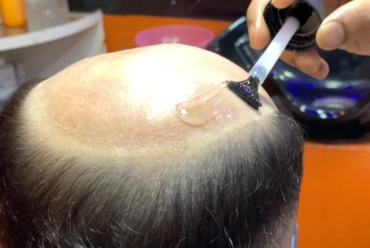 BENEFIT
It is said that about 80% of smartness depends on human hair. So whatever they do for smartness is self-fulfilling, and because of the culture of some countries they lose confidence because it has a terrible effect on people's lives. In personal life, in professional life, in conjugal life. We have seen that after the Hair Replacement, the confidence level goes up to the maximum level. Our experience has shown that people who have lost their hair are more confident after hair replacement than those who do not have hair problems. Because they understand the meaning of hair. When they get their hair back they feel like they have got the precious thing back. So they are more confident than before. We have seen that hair replacement not only brings outward beauty but also changes in the mind. Replacement has changed the lives of many people. They were not getting married for losing their hair but after getting a replacement they are getting married and living a normal life.
Hair Replacement does not require any cuts or surgery. There is no need to take any kind of medicine so there are no side effects.
HOW MANY TYPES OF HAIR REPLACEMENT ?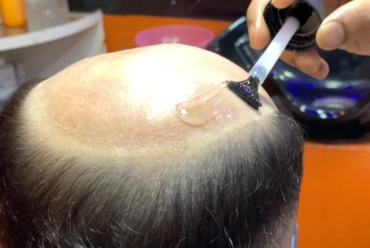 We do Non-Surgical Hair Replacement in 7 ways. For Fixed 1. Tape Method Non-Surgical Hair Replacement, Non-Surgical Hair Replacement 2. Tape + Glue Method Non-Surgical Hair Replacement. 3. Pure Glue Non-Surgical Hair Replacement. 4. Micro Ring Non-Surgical Hair Replacement. For Semi Fixed 5. Four Pc Tape Method Non-Surgical Hair Replacement. For Non-Fixed Non-Surgical Hair Replacement 6. Clip + Tape Method Non-Surgical Hair Replacement. 7. Full Clip Method Non-Surgical Hair Replacement